Biography
Michael was stricken with rheumatoid arthritis at the age of 8. Confined to a hospital bed for months, suffering tremendous pain and being told by attending physicians that he might never walk again- Michael became determined to prove them wrong. Within two years Michael was completely healed. He considers this to be a miracle and his first escape.
At an early age Michael encountered a book, "Houdini- A Mind in Chains" written by the psychiatrist Bernard Meyer. In it the author equated certain aspects of the human condition to imprisonment and Houdini's escape act a symbol of breaking out of that imprisonment. Michael became determined not only to duplicate all of the legendary Houdini escapes, but, in many cases, to vastly improve upon them. This was something that Michael could identify with.
Hearing that a local magician was appearing in his area, Michael saw the show. Impressed by Michael's all consuming passion and dedication to the art of mystery and his willingness to work hard and practice for long hours, the performer took Michael on as an apprentice for the next few years.
After an apprenticeship with the local magician, Michael put together his own small show. He performed anywhere and everywhere he could find an audience- schools, hospitals, nursing homes and public parks- Anywhere! He gave his first professional show at the age of 14 while studying acting and stagecraft with a local theater group- Creation 2. During the next 2 years, at the age of 16, he undertook to create his own show. He called it "Beyond Reason." It successfully toured the U.S. and Canada. Two years later he mounted his most ambitious production to date, "A Meeting of the Minds," a show which combined four shows into one; with elements of mind-reading, hypnosis, illusions and cutting edge feats of escape.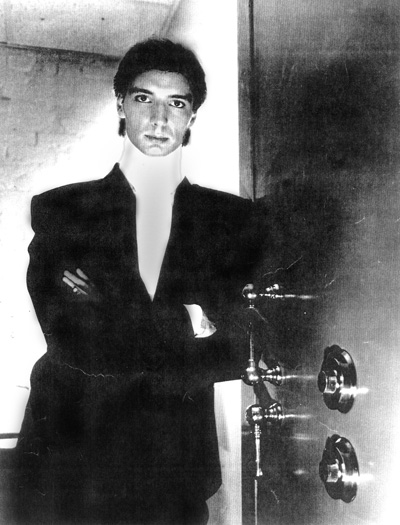 Michael created a stir in the sophisticated city of Montreal with his unique blend of mind reading, escapes and illusion. Michael was performing as one of the featured acts at a local club. There he dazzled the jaded patrons! His escapes were performed right in the center of a fully lit club dance floor, with no possibility of using concealing backdrops or trap doors.
Michael's next stop was Japan, where he performed up to six shows a day for an entire year, never missing a performance. He recognized that his talents could be utilized in the corporate world to effectively communicate ideas and concepts in entertaining ways. He has created custom themed presentations for clients such as SONY, Rolls-Royce, Harley-Davidson and Merrill-Lynch among many others.
Currently Michael is writing and developing a new show that includes never before seen feats of ESP, new cutting edge illusions, and MIND BLOWING Escapes. He continues to perform for private clients and at corporate events both at home and abroad.