THE MICHAEL LEE EXPERIENCE
Corporate Events , Galas ,Conventions, Banquet Presentations, Meetings, Annual Gatherings ,Awards Programs, Cocktail Parties, Client Appreciation Events , Private Parties , Special Events
...and more.
STAGE PERFORMANCE AND SPEAKER
If you're having a formal event and require a Stage performer or a Guest Speaker, then this is your best option. This production is geared towards larger audiences. The Michael Lee Experience is just that- a Truly interactive, mind blowing performance experience designed for corporate audiences and guaranteed to get everyone involved and participating.
In the show, Michael is able to perceive random objects that audience members freely think of; Two people chosen at random people read each others thoughts , and Michael performs a mind blowing, unique ending to the show that you, your guests and clients will discuss, think about and wonder over for months afterwards.
Michael Lee is a knowledgeable, creative professional who is easy to work with. He will work closely with you to personalize your event in a way that will have a unique and unforgettable impact on your audience.
His versatility, knowledge and performance experience permit him to adapt to different sized audiences and performance spaces with ease- whether it's speaking in a small conference room or appearing on stage in the largest of auditoriums.
Michael prides himself on skillfully working into his presentation ways to promote your product, sponsor or company, in ways that your audience will always remember. Whether a corporate event, an intimate setting or a large theater, your audience will never forget this Unique, powerful and dramatic entertainment experience.
Before you say Impossible.... you MUST see MICHAEL LEE!

STROLLING ENTERTAINMENT
This is perfect for where guests are socializing with with each other and you need a entertainer to stroll among your them and perform intimate miracles. If your having an event like a cocktail reception and your looking to create a big impression, then Strolling Close up entertainment is the perfect choice.
When Michael Lee performs his legendary feats of magic and mentalism close-up, his mind and hands become the stage for an unforgettable experience. Here the impossible happens within inches of watchful eyes . It is fast, humorous ,dramatic, and thought provoking.
The Close-up Entertainment of Michael Lee can be performed seated, standing, or while he is mingling among guests. For social and business gatherings, in clubs, trade shows, board rooms, restaurants, hotels and private suites. It requires no table, stage or elaborate settings...just an audience and, of course, Michael Lee.
Michael Lee will mingle with guest and perform mind reading demonstrations, like Guessing how much money someone has in there pocket, Tell people the name of there first crush, and even cause a signed borrowed coin to bend in peoples hands. These are but a few of the feats that this show offers. This type of entertainment is clean funny , highly Amazing and above all else .. Fun!
Before you say Impossible.... you MUST see MICHAEL LEE!


MASTER ESCAPE ARTIST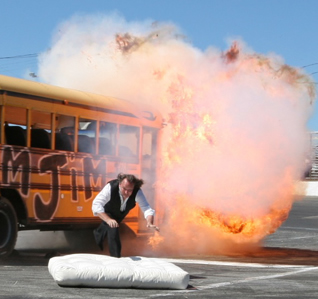 Michael recognized that his talents as Mentalist , Mystifier & Escape Artist Could be utalized in the corporate world to communicate Unique ideas & concepts in entertaining ways.
Michael Lee is able to create custom designed escape attempts that are appropriate for Live Sporting events ,Trade shows ,Corporate family day events as well as for TV commercials , Films and the Stage.
Michael believes there is not a product in today market that he would be unable to Create a magicial / memoriable Campaign around. Let Michael Lee show you how to "Escape the ordinary ".
Before you say Impossible.... you MUST see MICHAEL LEE!